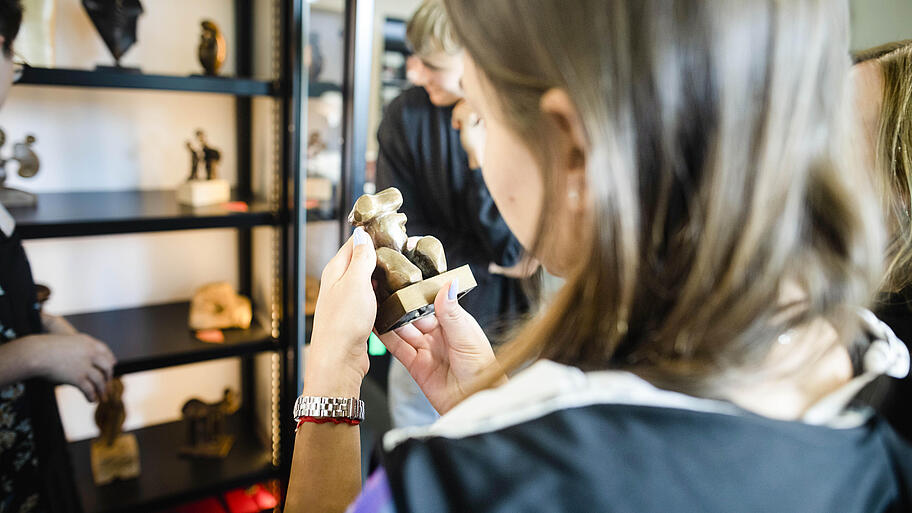 Free of charge and uncomplicated, thanks to us and your library card.
The Berlin Central and Regional Library (ZLB) "Artothek" was established in 1969. Ever since, the residents of Berlin have been able to borrow original artworks for their own homes, private parties or corporate events, and the best thing about this offer is: with a ZLB library card, it is completely free of charge.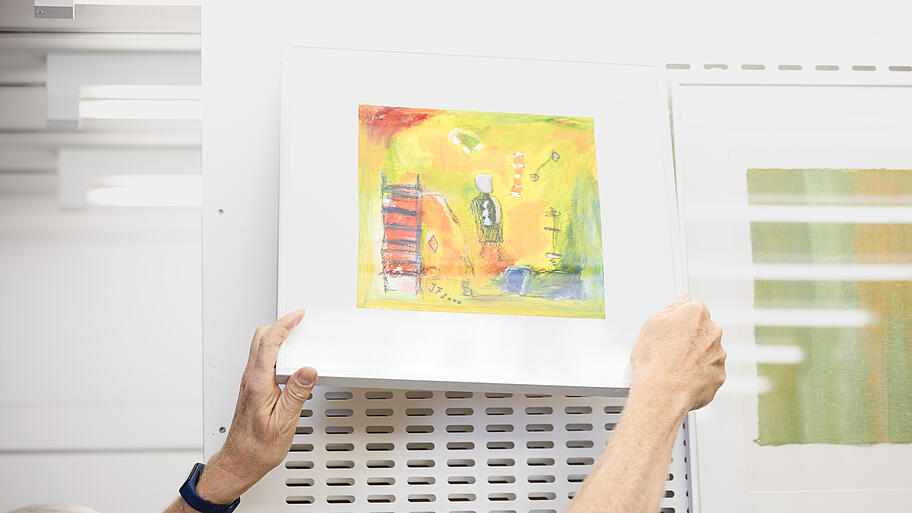 Varied and exciting. The works in our collection.
The art collection comprises around 2,000 original works of art from the 20th and 21st century with a special focus on Berlin. The choice includes paintings and graphic design prints, sculptures and objects, as well as photographs.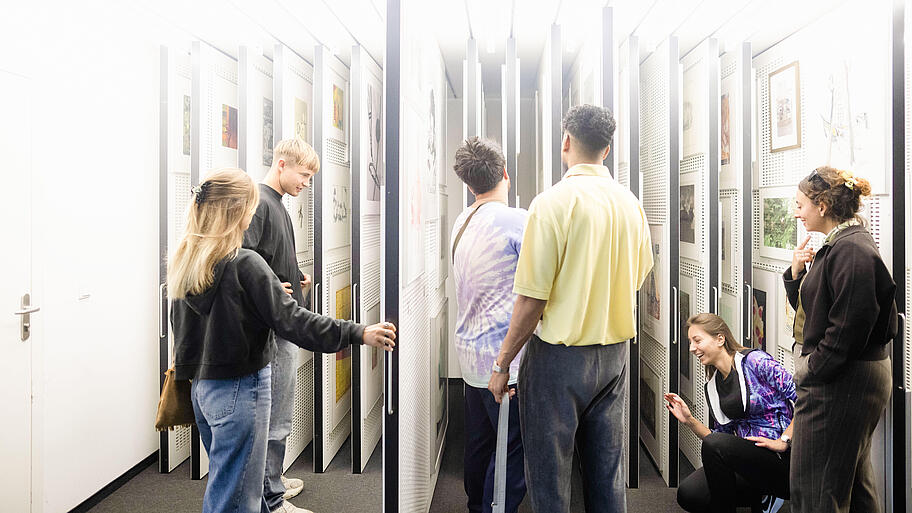 Buying art. How to purchase our works.
For the past few years, our "Artothek" has cooperated with the Neuen Berliner Kunstvereins (n.b.k.). During joint acquisition meetings, the ZLB and the n.b.k. purchase new artworks for the collection every year.
Frequently asked questions
The artworks can be found in our Haus Amerika memorial library in Kreuzberg in the salon at the end of the room in a draw shelf system and in display cases. In addition, you can research further artworks via our art database and order them from the magazine via the catalogue.
Artworks can be borrowed for 84 days.
The artworks are lent out for you by the library staff at the service counters in the entrance area.
For the safe transport of the artworks we offer you free carrying boxes for paintings and carrying boxes for sculptures.
Our latest new acquisitions - information only available in german